Do You Need An ERAS Photo?
Fast ERAS Medical Headshots – Booking Now.
ERAS 2023 Deadline. Your ERAS application can be submitted starting September 6th, 2023, and reviews will begin on September 27th, 2023. Once your photograph has been taken, please allow 24 hours for retouching.
** EXTRA ERAS SPOTS OPENED UP.
Evening and weekend sessions are now available for those of you that have a full schedule.
How important is a professional ERAS photo? Consider this.
When someone reviews your ERAS residency application, what's the FIRST thing that they look at?  Yes, it's the photo, your ERAS application headshot. 
So before your qualifications are reviewed, the viewer has already painted some sort of picture in their mind about who you are, a first impression.
It's fair to say that your photo is critically important. Every residency application needs an ERAS headshot, and this photo is your presentation to all of those people who will be reviewing your ERAS application for the medical school residency program.
What should it be?  A "selfie"? Something a friend snapped? No, it should be the absolute best ERAS headshot photo that you can possibly present.
Of course, it's not just about your ERAS photo, that's of course not what will get you ultimately selected. However, that's what will jump out of the page. It really is the first impression to the viewer.
The person reviewing your application may have a pile of 200 to get through, and they are perhaps skimming through them. The best chance then to catch their eye is a stellar ERAS photo. A bad ERAS photo, that maybe doesn't fully meet the proper requirements, might send an application to the rejected pile.
This is of course all theoretical since we don't know how anyone will deal with the applications,  but why even take a chance? Let's make sure your ERAS photo is everything that it should be. And I can promise you, that will be my entire goal.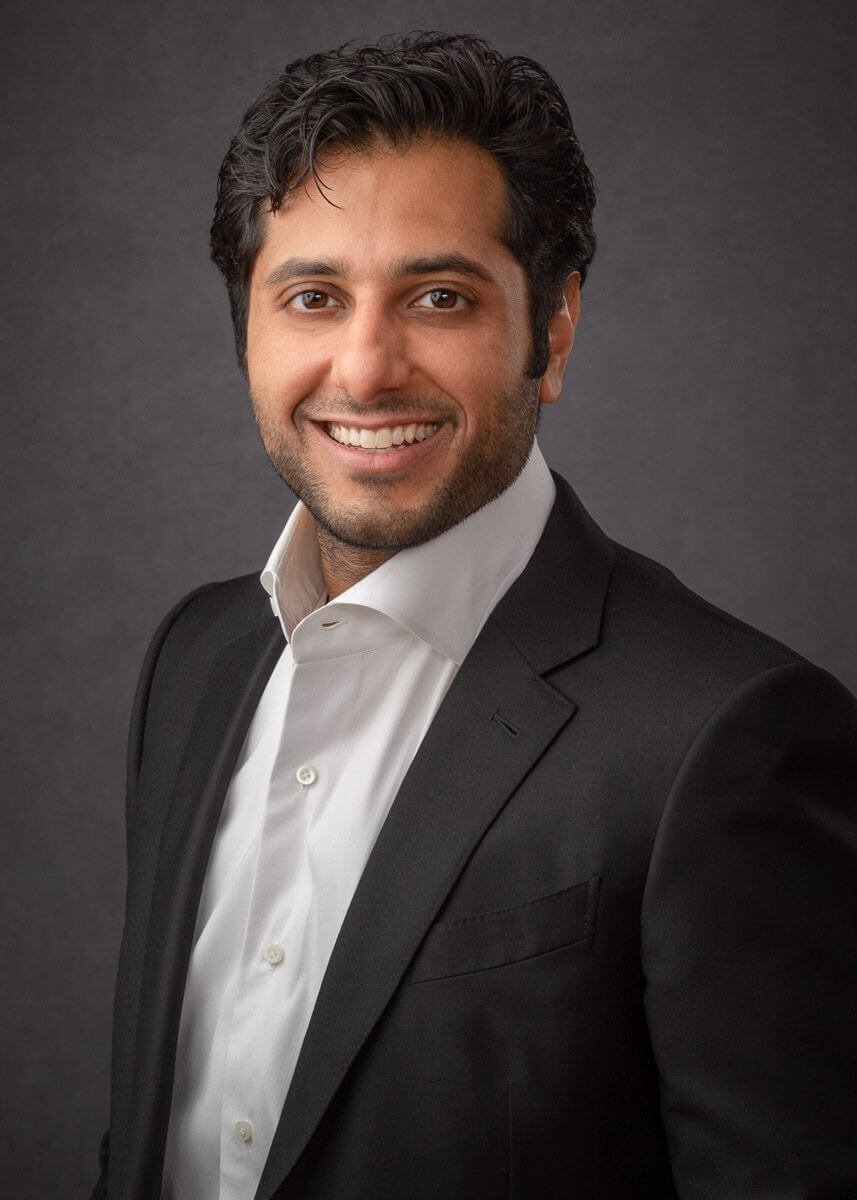 ERAS Requirements
The electronic residency application service, also known as ERAS, requires applicants to submit a photograph along with their application. The photo must be accurately formatted according to the current AAMC residency guide specifications. Hugh Anderson Photography will provide you with a high-quality ERAS photo, fully prepared for you to simply upload with your application. 
This is a very important detail. In a recent conversation with a client, they told me that a large national retail chain would take their headshot but would not prepare the file to meet ERAS requirements.
That seems to me like the restaurant saying they will supply your steak, but you have to cook it yourself.  ERAS applicants probably don't want to mess around with figuring out the required size, resolution, and maximum kilobytes that they have to achieve with their headshot image. That's the photographer's job, and that's all dealt with at Hugh Anderson Photography.
Specifications that are required by the AAMC for your ERAS application are:
A 2.5 x 3.5-inch image
A resolution of 150 dpi
Total file size less than 150kb
Neutral background
It's really quite a small image, think driver's license size. That of course isn't the size we will start with – we will start with a high-resolution digital photograph, and reduce it to suit the ERAS application. That will give you a sharp, clear residency headshot.
You can also follow the link to the MyERAS Residency USER GUIDE for more useful information.
And There's A Bonus.
An ERAS photo is, as mentioned above, small. But that's not all you will take home. Here's what you will get.
Your ERAS photo, retouched & prepared.
A full-resolution, uncropped headshot.
Different crops to fit various social sites
You may want to use a professional photo in a typical rectangular format for one particular use, but then need it to be a square for your LinkedIn profile portrait. We make sure you have the right crops to avoid distorted social media profile photos.
Check out the examples shown below.
I had an amazing experience getting my ERAS headshot taken by Hugh. He made me feel very comfortable during the session and answered all my questions very politely. He processed and delivered the photos in less than 24 hrs. He even gave me a bonus photo where I had my glasses on! This experience could not have been any better. I highly recommend Hugh's photography services!
Had a wonderful experience with Hugh! I was searching for a photographer to assist a group of students in getting our ERAS headshots done. Hugh was quick to respond and was very patient and thorough in answering all my questions, even before we confirmed our booking with him!
He was accommodating, professional, and kind throughout the entire process. He made sure to take time to ensure that each student was satisfied with their photo. We had such a positive experience working with Hugh and would love to collaborate again in the future! Highly recommended!!! Thank you Hugh!
Had a professional headshot done at Hugh's home studio. I don't love having my picture taken but Hugh is personable, easy to talk to and made the process relatively painless.
I had proofs within 24 hours and the final retouched images the next day. Highly recommend Hugh for any photography needs you have.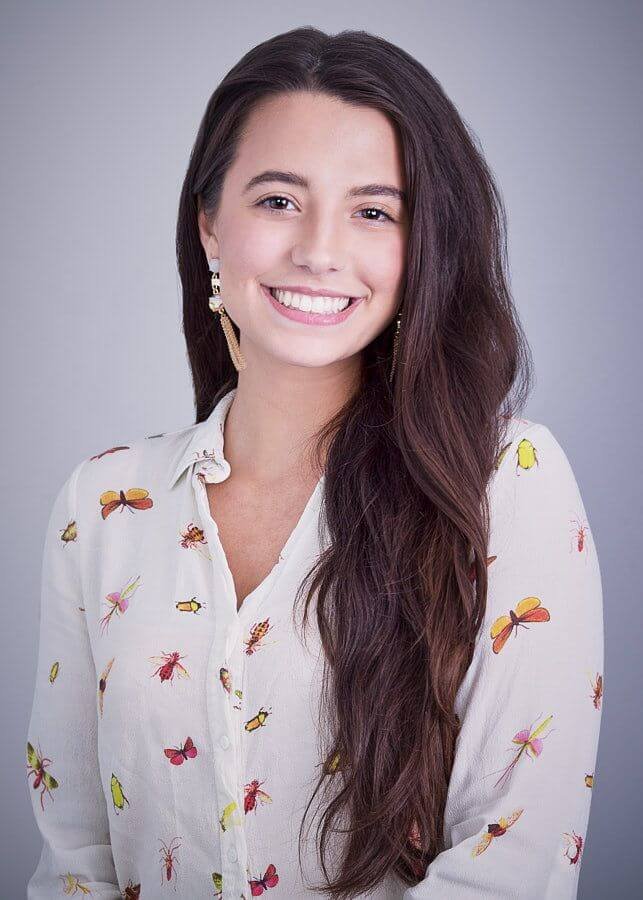 Preparing For A Professional Headshot.
There are a few things that you can do to ensure that your photograph looks as best as it can, let's talk about those.
1. Haircuts should at least a few days before the session. Freshly cut hair stands out as freshly cut (weird, right?) so give a little space between the cut and the shoot.
2. Men – facial hair should be neatly trimmed. Nobody wants to see an unruly beard in a primary application photo, so make sure that you trim.
3. Ladies – as per point 1, allow some time between things like eyebrow waxing, and your photo shoot. Treatments that will leave your skin red should be enough in advance so that your skin is back to normal on the day of the shoot.
With regard to make-up, less is better. It can look a little overdone in camera, so a more natural look will produce the best result. Of course, there are always exceptions to the rule, this is just some advice that may be helpful to you.
What Should I Wear For My ERAS Photo?
Your ERAS residency application photo is more about you, rather than what you are wearing. What you wear should be muted, and blend into the background so to speak.
Black, gray, dark green, and white are safe colors. Wearing something really bright is best avoided, bright attire will deflect attention from you.
Men are best presented in a suit jacket, shirt, and tie.  Girls, a blouse and jacket work well. Check out the images on this page for ideas.
And you can absolutely bring some things along with you and ask for advice as to what will work best in your session. A couple of jackets, different blouses, or whatever you are unsure of wearing. We can test.
When submitting your ERAS photo, dress professionally but avoid wearing a white coat. If you wear glasses regularly, by all means, wear them for your photograph. Dressing formally in a suit or other professional attire can showcase your personality and make a positive impression on admissions committees.
What If I Find It Awkward To Smile For Pictures?
Not everyone has an ERAS photo taken with a beaming smile, though, of course, some do. Often though, it's a little softening of expression, often with lips still pressed together. Not looking like you are laughing big, but then not looking grumpy either. This is something you will be coached through, and it's easy. Not something to worry about at all. Your picture has hit the mark if it displays characteristics like approachability, trust, empathy, and professionalism.
Will my picture Be Retouched?
Yes, all images delivered to clients are retouched. It's important to remember though that you have to be represented accurately. Retouching shouldn't make you look like an entirely different person. But things like skin blemishes, stray hairs, etc. will all be taken care of for your final image submission upload.
What Color Of Background Works?
The background is required to be neutral. There are different opinions on what works best, some people prefer a white background or light grey, while others prefer a darker background for their pictures. I disagree with the school of thought that says a white background makes people stand out more. It depends for a start on skin tone. Of the three ERAS photos below, I think that the white background is the weakest.
However, if you prefer white, that's not a problem. It's a taste thing, and there is no right or wrong. Neutral is the rule we have to follow. AAMC support is at this link.