Portrait Photography: Capturing Essence and Emotions.
As a portrait photographer, capturing the essence and emotions of people is not just a profession but a passionate art. At Hugh Anderson Photography, I specialize in creating captivating portraits that tell a unique story about each individual.
A portrait, as defined by Wikipedia, is "a painting, photograph, sculpture, or other artistic representation of a person, in which the face and its expressions are predominant." It's all about the face, the expression, and the mood that is conveyed in your portrait. My goal is to capture not just your image but the true essence of who you are.
What to Wear for Your Portrait Session
Before your portrait session, it's essential to have a conversation with your portrait photographer about outfit choices, colors, and accessories. I understand that each portrait should reflect your personality and style, and that raises questions like "Do you want a formal, dressed-up look, or do you prefer a more casual, relaxed style?"
Or perhaps you're aiming for a sultry, dramatic appearance. The choice is yours, but starting with a plan in mind can set the tone for the session. Whether you envision a fashion-forward portrait or one that evokes laughter or introspection, I'm here to help you achieve your vision. You can even explore the vast array of ideas available online to inspire your style choices.
Different Styles of Portraits
As a professional portrait photographer, I offer a variety of portrait styles, each with its unique charm:
Fine Art Portraits
I love creating fine art portraits that go beyond basic photography. Images that are not just captured, but artistically enhanced to add a touch of uniqueness that is brought by the artist. Fine art portraits may take on a "painterly" quality, with digital painting techniques that transform the original photograph into a work of art. While the term "fine art" is sometimes overused, I think that an enhanced, unique interpretation of your portrait becomes fine art.
Environmental Portraits
Environmental portraits are a way to capture an individual in their natural surroundings, whether that's at home, work, or a location that holds significance for them. These portraits offer a glimpse into your life and personality within the context of your environment and are very different from a plain background studio portrait.
Black and White Portraits
Black and white portraits have a timeless and classic quality. They emphasize the interplay of light and shadow, creating striking and emotive images that focus on the essence of the subject. Portraits in black and white bring an entirely different feel to your images.
Where Will Your Portrait Find a Home?
One key question to consider is where you plan to display your portrait. Will it be a headshot for your professional online profile, a striking wall art piece, or a framed photograph to grace your shelf or desk? A headshot is ideal for business and social media purposes, while a professional portrait is meant to be prominently displayed. At Hugh Anderson Photography, the goal is to see your work of art not just on your device, but printed large, beautifully framed, and prominently showcased. Your portrait should be more than a digital file most people will never set eyes on, it should be a statement piece that makes a lasting impression every single day.
Is This a Special Occasion?
Whether you're celebrating a milestone birthday, an empty nest, or any other significant life event, capturing a beautiful portrait is a way to freeze that moment in time. I believe that these moments should be captured forever, and passed down through generations. I know I would love a large portrait of my parents, grandparents, and so on. It's what we leave behind that makes the memories. My goal is to provide you with a portrait that is not just beautiful but awe-inspiring. I want every visitor to your home to pause and exclaim, "Wow." It's that simple.
Get in touch today to discuss your portrait session and let me transform your vision into a stunning reality. Your story, your essence, your portrait – beautifully and artistically captured.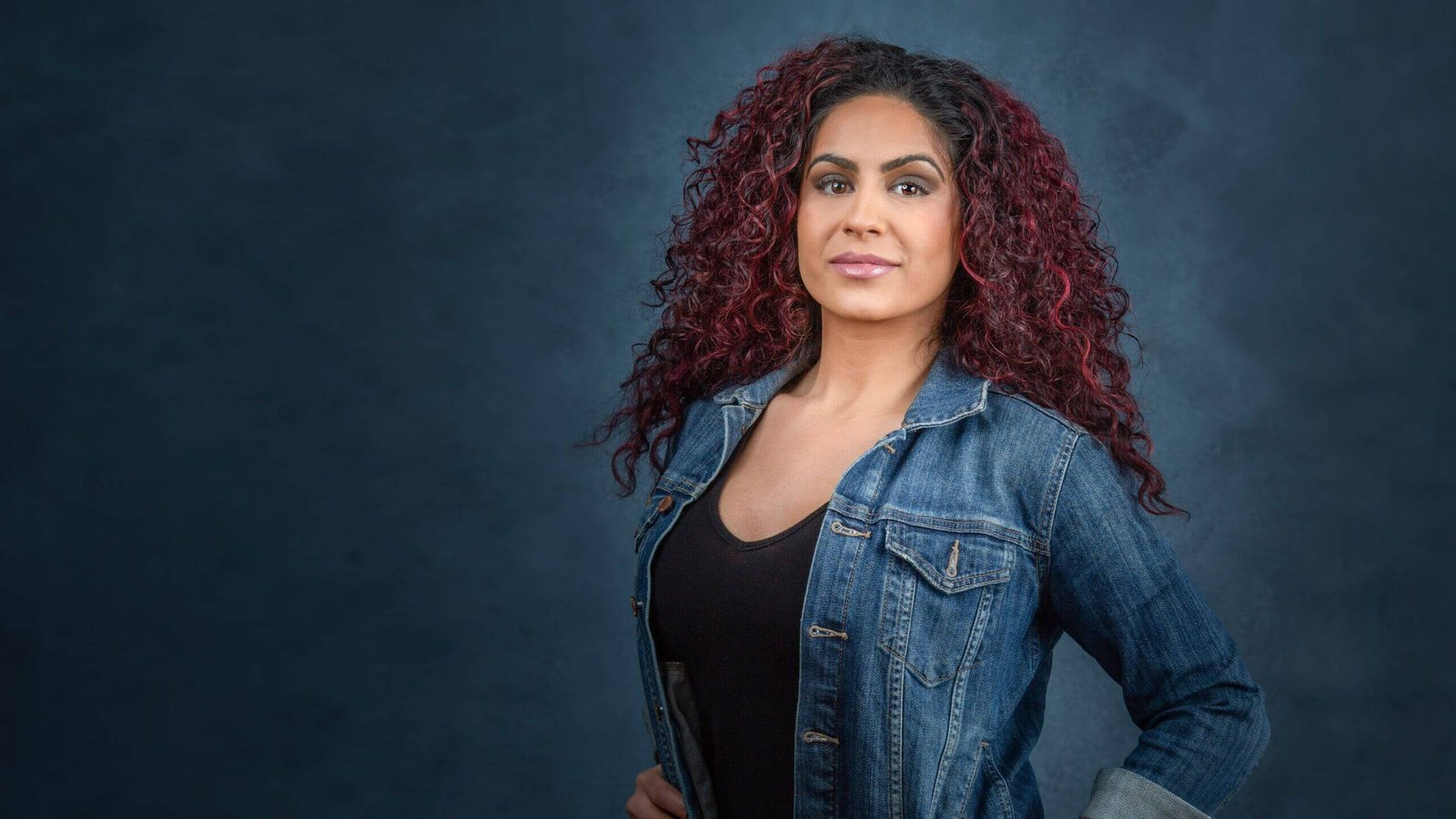 A Fascinating Bedsheet Story.
If you have a few minutes, watch this video. A world-famous actress is booked for a cover shoot. An entire New York subway station has been booked and paid for, it's all blocked off. The photographer comes over from Europe. Then the actress decides that she doesn't want to make the trip. It's all re-arranged, and yet again it goes awry.
In the end, the cover shot was made with the actress standing in a corner, with a bed sheet. It's absolutely iconic. And it goes to prove, you can use anything to create art, and even famous portrait photographers have challenges, and some!
Great Portrait Photographers.
Speaking of famous photographers, I have a list of who I consider in my humble opinion to be the best portrait photographers, masters in creating portrait photos,. Here are some links to images by people that definitely impress me with their photography skills and awesome work.  Check them out on Instagram & Facebook if you like.
Steve McCurry.  Annie Liebovitz.  Rory Lewis. Herb Ritts.
I can be inspired by the work of a fashion photographer, a street photographer, and even people who do fantastic self portraits. Photography is such a varied art form, you can draw inspiration from so many avenues, from Vogue and Vanity Fair, across the spectrum to National Geographic.
Testimonial
Hugh is very professional and does a great job. We have been using his services for all of our company headshots and he's been great with all the varying personalities involved. Highly recommend!
Testimonial
Hugh was an excellent photographer. He did my headshots. I have never gotten professionally taken headshots before, and I was so nervous. He was extremely professional, respectful, and kind, and gave me guidance throughout the photo session. I would recommend him for anyone's photos! Thank you, Hugh!
Explore Our Diverse Photography Services
Photographers often have a wide array of specialties, and at Hugh Anderson Photography, I'm no exception. I take pride in offering a range of photography services to cater to your unique needs and preferences. While the list below covers our typical services, it's by no means exhaustive. If you have a specific vision or request not listed here, don't hesitate to reach out to us. We're here to bring your photography ideas to life.
Our sessions can be conveniently conducted in various settings:
In-Studio: Capture your moments in our professional photography studio, equipped with top-notch equipment and lighting for stunning results.
On Location: Experience the beauty of outdoor settings or other locations of your choice as the backdrop for your photography session.
At Your Home or Office: For your utmost convenience, we can bring our expertise to your home or office, creating a familiar and comfortable environment for your photos.
Explore our diverse photography services:
Portraits: From individual and family portraits to professional headshots, we craft images that reflect your unique personality and style.
Event Photography: Let us document your special events, from weddings and anniversaries to corporate gatherings and celebrations.
Commercial and Advertising Photography: Whether it's branding, marketing, or advertising campaigns, our images help you convey your message effectively.
Fine Art Photography: Experience the world through our artistic lens, with fine art photography that sparks emotion and inspires.
Whatever your photography needs may be, I'm committed to delivering exceptional results that exceed your expectations. Get in touch to discuss your vision and schedule a session tailored to your unique requirements.
Seniors. Visit the High School Seniors pictures page.
Family Photos.  Our family photo examples are here.
Portraits.  Portraits are here. 
Headshots.  Business, social, and actor headshots are here.
ERAS Photos. Get your photos for your medical residency application here.