The relationship between  a bride and groom, or a portrait client and their photographer is absolutely crucial.
With weddings, the wedding photography produced on your big day will contain all of the memories that will endear for years and years to come. Photographs that you will pass to your children, and probably to their children.
Make no mistake - if you have a close, relaxed relationship with your photographer, your photographs will be better.  No question about it.  Hopefully, we can have a consultation, get on like a house on fire, and create beautiful images together.
My name is Hugh Anderson, and I hope we can have a successful business relationship.
In 2008 I had a photo taken with a bride, and just as the shot was taken, she kissed me on the cheek for fun. That started off a collection of goofy and crazy images. Here are just a few.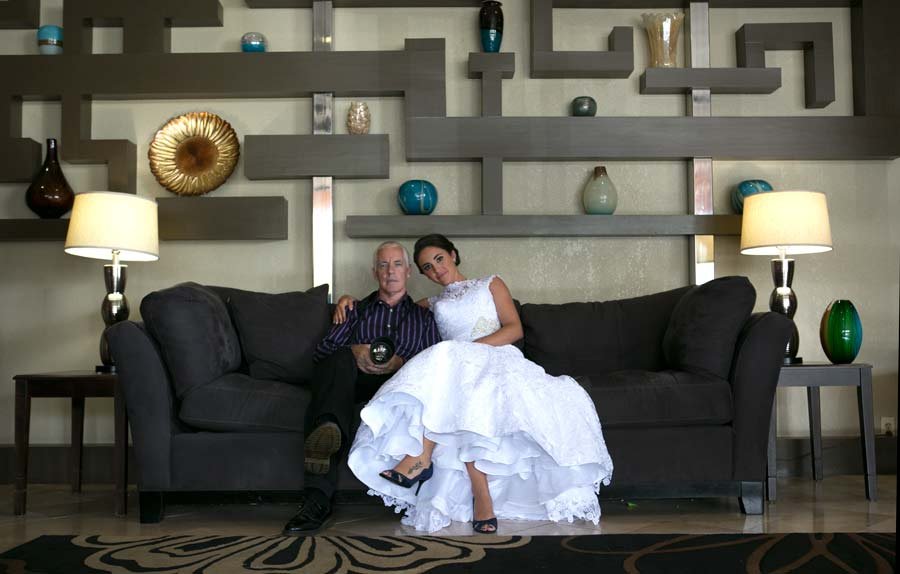 © Hugh Anderson 2017
All Rights Reserved
Hugh Anderson Photography
Mastering Light
Detroit Wedding & portrait photographer specializing in high end images in the Detroit & Oakland County areas.