Professional Headshots
Business & Acting
Make a great first impression with a new professional headshot. We offer fast business & acting headshots, in-studio or on-location across all of Oakland County.
Holiday Parties!
It's that time again. Christmas parties, corporate get-togethers, and a ton of year-end fun.
If you would like photography coverage, please reach out using the contact form in the menu.
Single Headshot
1 Image Package
20 Minutes Of Photography

1 Full-Resolution Image

Image Is Fully Retouched

Unlimited Revisions

Unlimited Use License

Additional Images Available

Fast Turnaround

8×10 Print Optional
Actor Headshots
2 Image Package
20 Minutes Of Photography

2 Full-Resolution Images

Images Are Fully Retouched

Unlimited Revisions

Unlimited Use License

Additional Images Available

Fast Turnaround

8×10 Prints Optional
Actor Headshots
5 Image Package
45 Minutes Of Photography

5 Full-Resolution Images

Images Are Fully Retouched

Unlimited Revisions

Unlimited Use License

Additional Images Available

Fast Turnaround

8×10 Prints Optional
The Professional Headshots Experience
For years, I've had the privilege of providing professional headshots to local businesses and executives. If you've been searching for "headshots near me" and landed here, I'm delighted to welcome you to my page. If you'd like to see examples of my work with local clients, please don't hesitate to ask. Let's dive into what you can expect during your headshot session.
Starting the Conversation
As my client, when you arrive at the studio for your professional headshots, we'll begin with a brief discussion about your vision for your image. This is the time to share any specific ideas or preferences you have in mind. Afterward, we'll take a few test headshots to fine-tune the lighting, ensuring it complements your unique features, including your hair color and skin tone.
Crafting the Perfect Shot
Every image captured during the session will immediately appear on a computer screen. After we've accumulated a few shots, we'll review them together. This is when we can make minor adjustments to your pose, address any stray hairs, or make tweaks to clothing. These initial headshots will serve as our starting point.
We'll continue to take more images and review them until you find the headshot(s) that resonate with you. Once everything aligns perfectly with your expectations, you're done with your time in front of the camera.
A Stress-Free Experience
Getting your new headshot should be a pleasant and enjoyable experience, which is what most clients express afterward. Many have commented, "That was easy!" Our aim is for you to leave with a headshot you love and that enhances your online profile.
One of our recent Google reviewers said, "Hugh made the experience of taking my headshot enjoyable and comfortable. I was a bit nervous going into the session because I am not super comfortable getting my photo taken, but Hugh was very thoughtful, helpful, and precise throughout the session. I would highly recommend him for anyone looking for great photos!"
Flexible Locations
If you found me by searching for "photographers Detroit," I cover most of the Metro Detroit area, with my studio base in Bloomfield Hills. Whether you prefer an indoor or outdoor setting for your session, it's entirely possible to accommodate your location preferences. Please note that outdoor shoots offer a different lighting dynamic worth considering.
Perfecting Your Headshot
Once you leave the studio, your chosen headshot(s) undergo the retouching process, which requires the most time and attention. This stage includes color balancing, adjusting brightness and contrast, cropping, blemish removal, and other enhancements. If you have specific requests such as face or body slimming, please let me know.
Your final image will be ready and emailed to you within three days, although we offer a 24-hour expedited service. As your photographer, it is my commitment to ensure your image leaves a lasting impression in the corporate world. You had numerous choices in selecting a Detroit photographer, and I am honored you chose me. I'm dedicated to making it a decision you'll be proud of.
Who Are My Clients?
My clients come from various professional backgrounds, including executives in the Michigan corporate world, lawyers, medical professionals, financial advisors, realtors, and individuals seeking branding photos, staff portraits, and business card images. Essentially, anyone in need of a solid, professional photograph finds a place here. Below, you'll find examples of some of our local clients.
Hugh is very professional and does a great job. We have been using his services for all of our company headshots and he's been great with all the varying personalities involved.
Hugh was an excellent photographer. He did my headshots. I have never gotten professionally taken headshots before, and I was so nervous. He was extremely professional, respectful, and kind, and gave me guidance throughout the photo session. I would recommend him for anyone's photos! Thank you, Hugh!
I had a wonderful photo shoot session and the smile just comes naturally with Hugh! Very professional and the results were amazing! Definitely recommended!
Theatrical and Commercial Acting Headshots: Your Path to Success
Welcome to our page for theatrical and commercial acting headshots. If you found us by searching for "acting headshots near me," we're delighted to have you here.
Acting headshots are the ultimate marketing tool in the entertainment industry. They play a pivotal role in securing auditions and making that all-important first impression on casting directors. With this understanding, it's clear that having exceptional theatrical and commercial headshots is an absolute necessity.
According to Backstage magazine, "Headshots are the key to breaking in as a professional actor." This statement underscores the crucial importance of headshots in the acting world.
One fundamental aspect that actor headshots must excel in is standing out. In a casting director's sea of hundreds of actor headshots, it's vital to captivate their attention. The key to achieving this? Your eyes. They are the focal point of your actor pictures and have the power to command attention.
Here are some essential guidelines to follow when preparing for your actor headshots:
1. Natural Beauty: Embrace your natural self. While a touch of makeup to conceal imperfections is acceptable, less is often more in this context.
2. Wardrobe Neutrality: Your clothing should not divert attention. Remember, this is all about your face, not your fashion choices.
3. Minimal Props: Avoid props that overshadow your head. This is your actor headshot, so the focus should be on you, not accessories.
4. Invest Wisely: You may find cheaper options for actor headshots, but remember that quality matters. Your headshots are your personal billboards, and they should reflect your professionalism.
Accuracy is paramount when it comes to actor headshots. While temporary imperfections can be retouched, permanent features like moles should remain unchanged. The casting director should see a consistent image in both your appearance and your headshot. Precision is key.
At Hugh Anderson Photography, we specialize in capturing the essence of your unique talent through expertly crafted actor headshots. Our goal is to ensure that your headshots not only meet industry standards but also help you shine in the competitive world of acting.
Ready to take the next step in your acting career? Contact us to schedule your session. I am here to guide you and help you create headshots that get you noticed and open doors to exciting opportunities.
Join the ranks of successful actors who have entrusted their careers to our expertise. Your journey to stardom begins here.
Single Headshot
1 Image Package
20 Minutes Of Photography

1 Full-Resolution Image

Image Is Fully Retouched

Unlimited Revisions

Unlimited Use License

Additional Images Available

Fast Turnaround

8×10 Print Optional
Actor Headshots
2 Image Package
20 Minutes Of Photography

2 Full-Resolution Images

Images Are Fully Retouched

Unlimited Revisions

Unlimited Use License

Additional Images Available

Fast Turnaround

8×10 Prints Optional
Actor Headshots
5 Image Package
45 Minutes Of Photography

5 Full-Resolution Images

Images Are Fully Retouched

Unlimited Revisions

Unlimited Use License

Additional Images Available

Fast Turnaround

8×10 Prints Optional
Professional Actor Theatrical and Commercial Headshots: Print Quality Matters
When it comes to printed actor headshots, precision and presentation are key. Your headshots are often the first introduction casting directors have to you, making their quality a vital component of your professional portfolio. Here's what you need to know about our printed actor theatrical and commercial headshots.
Size and Specifications
For printed actor headshots, we recommend a standard size of 8 x 10 inches. This size is the industry standard and ensures compatibility with casting agencies and auditions. Each headshot is presented in full color, showcasing your vibrant personality and versatility. At the bottom of the photograph, your name is professionally printed, ensuring that you leave a memorable impression.
Examples in Portrait Format
As seen in the theatrical and commercial headshot examples on this page, our images are typically cropped to a portrait format. This means the image is taller than it is wide, which is the conventional choice for printed actor headshots. The portrait format allows for a clear focus on your facial features and expressions, capturing the essence of your talent.
Consider Landscape Format
While the portrait format is widely preferred, you also have the option to choose a landscape format for your headshots. In this format, the image is wider than it is tall, offering a different visual perspective. Some actors opt for this format when they have specific creative preferences or roles that require a unique presentation.
Why Print Quality Matters
The quality of your printed headshots is a reflection of your commitment to your acting career. Casting directors appreciate professionalism and attention to detail. A well-printed headshot not only stands out but also communicates your dedication to your craft.
Order Your Printed Headshots
Ready to order your professionally printed actor headshots? Contact us to discuss your preferences, quantity, and any special requests. We're here to assist you in creating headshots that open doors to exciting acting opportunities and make a lasting impression in the industry.
At Hugh Anderson Photography, we take pride in providing actors with high-quality printed headshots that capture their unique qualities and enhance their professional image. Your journey to success begins with us.
Studio or Location? Your Actor Photos, Your Choice.
When it comes to your actor photos, the choice of setting is a crucial decision. Typically, acting photographs are taken in a studio with a plain background to keep the focus on you. However, there's no rule against having an environmental portrait taken outdoors. The key is to ensure that your photograph authentically represents you, with the background enhancing rather than distracting from your essence.
If you opt for outdoor images, it's essential to choose a background that's artfully blurred, so it doesn't overshadow your presence. If you're unsure, consider having both studio and outdoor shots. This way, you'll have options when compiling your applications, allowing you to select the most fitting photos for different opportunities.
Choosing the Right Attire
Selecting the right wardrobe for your actor photos is pivotal. While baggy clothes may be comfortable, it's best to wear attire that closely matches your body size and shape. Your headshot should provide a clear and accurate portrayal of who you are without any ambiguity. If you're uncertain about your outfit choices, feel free to bring a variety of clothing options for guidance. During the session, a few test shots will help you determine what works best. Rest assured, I'm here to provide flexible and expert advice to ensure you look your best.
The Role of Makeup
Makeup plays a role in enhancing your natural features while maintaining authenticity. The goal is to strike a balance between accentuating your qualities and not concealing them too much. A natural look often resonates best in actor headshots. It's worth noting that minor imperfections like temporary skin blemishes can be retouched during post-production. Rest assured, I can handle the removal of such blemishes without altering your true appearance. However, permanent features like scars or moles should remain unchanged.
Swift Turnaround Time
We understand that time is of the essence when it comes to your actor pictures. Typically, you can expect to receive your final actor photos within 72 hours. If you prefer to select your favorite shots in person during your session, that option is available. Alternatively, we offer a complimentary online gallery where you can review and choose from the images taken. Your convenience and satisfaction are our top priorities.
For additional resources and opportunities on your journey to Hollywood fame and fortune, you might find this link to Backstage Casting Agency useful. They provide valuable insights and casting opportunities for aspiring actors.
Your Journey Begins Here
At Hugh Anderson Photography, we take pride in capturing the essence of your talent and ensuring your actor photos reflect your true self. Your path to success in the world of acting starts with us. Contact us to schedule your session, and let's create headshots that make a lasting impression.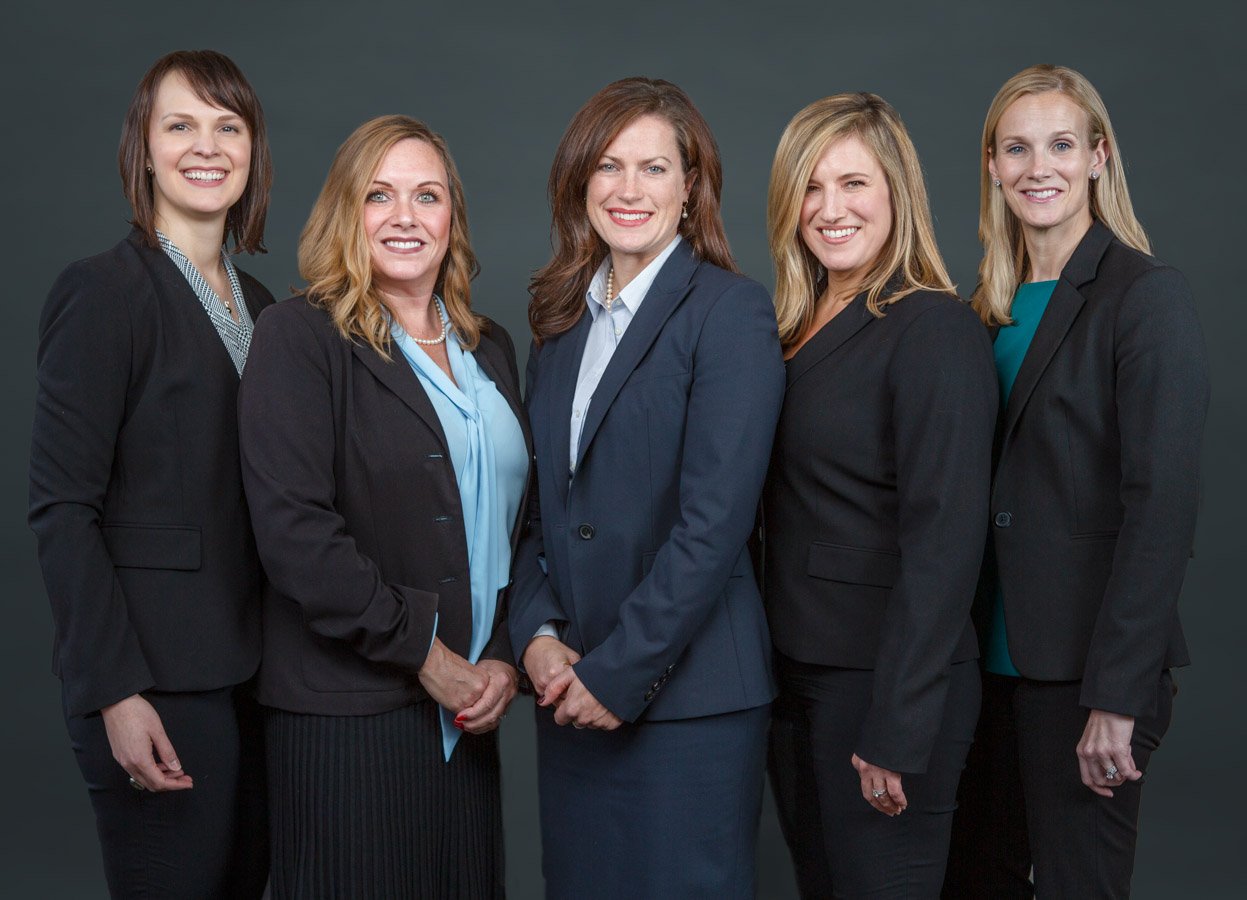 Group Office Headshots.
Discounted rates for corporate groups of three or more studio and location sessions are available. Perfect for company websites, conferences, expos, internal use, directories, and marketing materials. if you have three or more people please complete the form at the link.
In-office professional headshot sessions in your office are super convenient as it allows executives and staff members to simply step away from their work for a matter of minutes, get their corporate images, then carry on as normal. Available services cover most of Metro Detroit.
One other benefit is the opportunity to take your photograph in a group. If you have different teams in your organization you can photograph them together.
Also, if you want a way to be able to add and subtract team members at a later date, that can certainly be achieved. Ask for details about group professional headshots.
Individual executive business headshots can often be incorporated into a group photo. A corporate photographer will plan for such future requirements.
Passport & Immigration Photos.
Do you want to walk into a pharmacy, stand in a poorly lit area, and accept the one and only photo taken?
Many people walk into a Walgreens or CVS to have their passport photos taken and do just that. And that's just fine. It works in most cases. However, there are a couple of situations that might demand a different approach.
First, some people simply want a better quality passport photograph, and if that's the case, I have you covered. You will get a proper studio portrait session, with professional lighting and equipment. There will be a number of images taken, and you get to choose the one you like most, or even take more photos if need be.
Second, maybe you need passport photos that are not the standard sizes produced in local stores. Examples are applications for British, European, and Canadian passport renewals or applications for things like citizenship certificates. There are many situations where a standard U.S. passport photo won't work. 
In these cases, you would book a standard headshot session, I'll then create the correct sizes of passport or visa application photos and get them printed. You will also get the digital image sent to your email address.
The turnaround time for this service is three days, and there is an expedited option on the booking page if required.