Seniors pictures are awesome! Always incredibly varied, always with people who really want to be photographed. It's such a cool thing.
Every senior has their own unique style and personality, making them an absolute joy to work with. Some want to be a pretty straightforward in their styles, some want to be really creative, and most are willing to try anything to get the shot. Perfect!
Before the day of the shoot it's important that we have an in depth discussion about what you want to get from your senior photo session, what particular aspects of your personality you would you like to be captured. Also, let's talk about wardrobe! The boys arrive wearing their wardrobe  - the girls arrive with a suitcase and several hangers draped with clothes. So how to get the boys more involved ...?
So, with just a little planning and insight, we will produce an awesome set of photographs that show just who you are. This is a particularly important chapter in your life, let's produce some really cool senior pictures together!
For other sessions, view our  portraits page.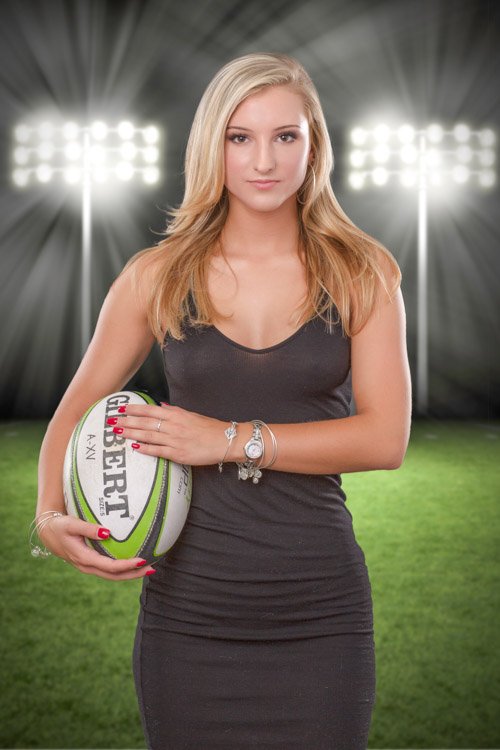 In Studio Or On Location?
It's a common question, where to shoot your session. Let's look at the differences. 
In Studio.
The first benefit to the studio is it isn't effected by the weather! In Michigan, the weather is a little crazy, so we can remove the possibility of being rained out with a studio session.
The second benefit is control. The light is entirely controllable, and images can be sculpted accurately. Not so much with the sun outdoors, it pretty much does what it wants.
Thirdly, the ability to change outfits, spruce up, alter hair etc., is all so much more easy indoors. Because changing in the back of a car is a little more challenging, right?
On Location.
Well, it's pretty cool to be shooting outdoors. If the weather behaves itself, and we can find some cool places to to our thing, outdoors is extremely attractive. The first thing is variety.
You can take a photograph facing one direction, turn around, and now you have an entirely different scene. No doubt, there are a lot of options. But unlike the studio, we have to try and find our best light, and outfit changes aren't as easy. Less things on hand really, and that also applies a little to photographic equipment.
Senior photographers - my goodness, there are so many!
Some are offering a traditional, older feel of high school senior photography, others a more modern, edgy style. What type of senior photography are you looking for? This is an important question when choosing a senior photographer.
You may have your own senior pictures ideas and poses, so get in touch and we can discuss what you want. Don't forget that yearbook picture, however I'm afraid will have to be a little less creative.
Additionally, it's a good idea to make sure that your photographer is experienced, and not just someone who just got a camera for Christmas, and since their friends posted nice comments on Facebook, has decided that professional photography is easy. It isn't.  It still requires years of practice to be good at it. Seriously, there is a lot of that out there, and the only people who suffer from badly taken photographs are you, the client.
So let's go the professional route, and take some awesome senior photos! Here's some posing tips. 
And here's another senior pictures shoot.
Click for print and package prices.