A Mother Daughter Portrait Session.
The connection that I see often see in a mother daughter portrait session can be palpable. This type of photography session is absolutely wonderful. Such a unique bond.
ReMonda and Julie were no exception – their closeness was immediately apparent to me, more like sisters in some ways.
Mother daughter portraits sessions are definitely high on my list of favorite shoots, I could photograph them all day long.
More often than not, Mom is a little bit nervous about being photographed. I had to do a little bit of arm twisting to get ReMonda alone in front of my lens, and I'm very glad that she allowed it. I love the end result.
So, if you would like a portrait with your mom, or your daughter, let's get together to discuss your requirements. I promise to produce a mother and daughter portrait that will be cherished forever.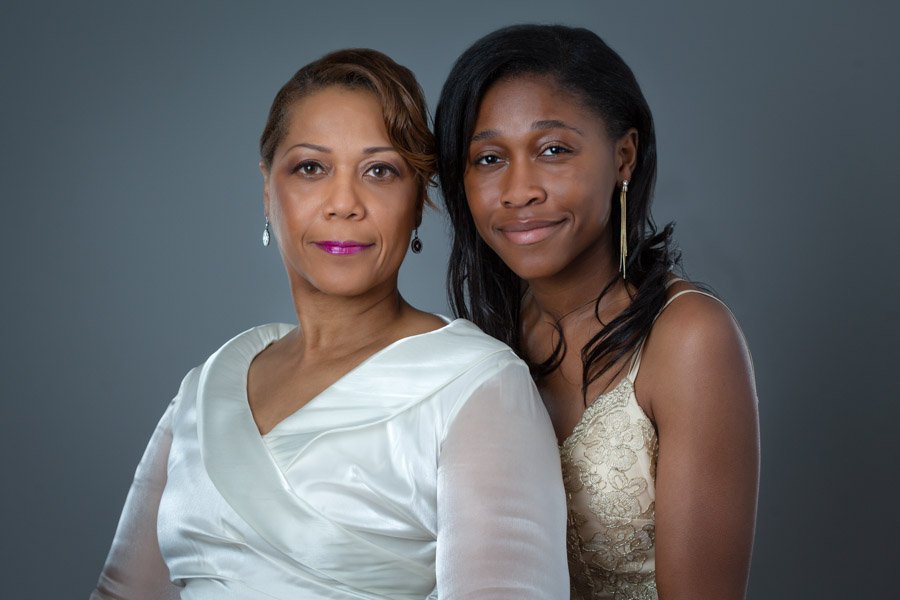 Where To Take Your Mother Daughter Portrait Session?
You can elect to have your mother daughter portrait session either in the studio or outdoors. There's no advantage or disadvantage to either, it just depends on what you prefer. Here's an outdoor mother daughter image. 
Want to see some more photography?  Check out the families page, the high school seniors page, and the headshots page. 
Adobe has a nice page with some ideas that might stimulate your creative ideas for a planned photoshoot.