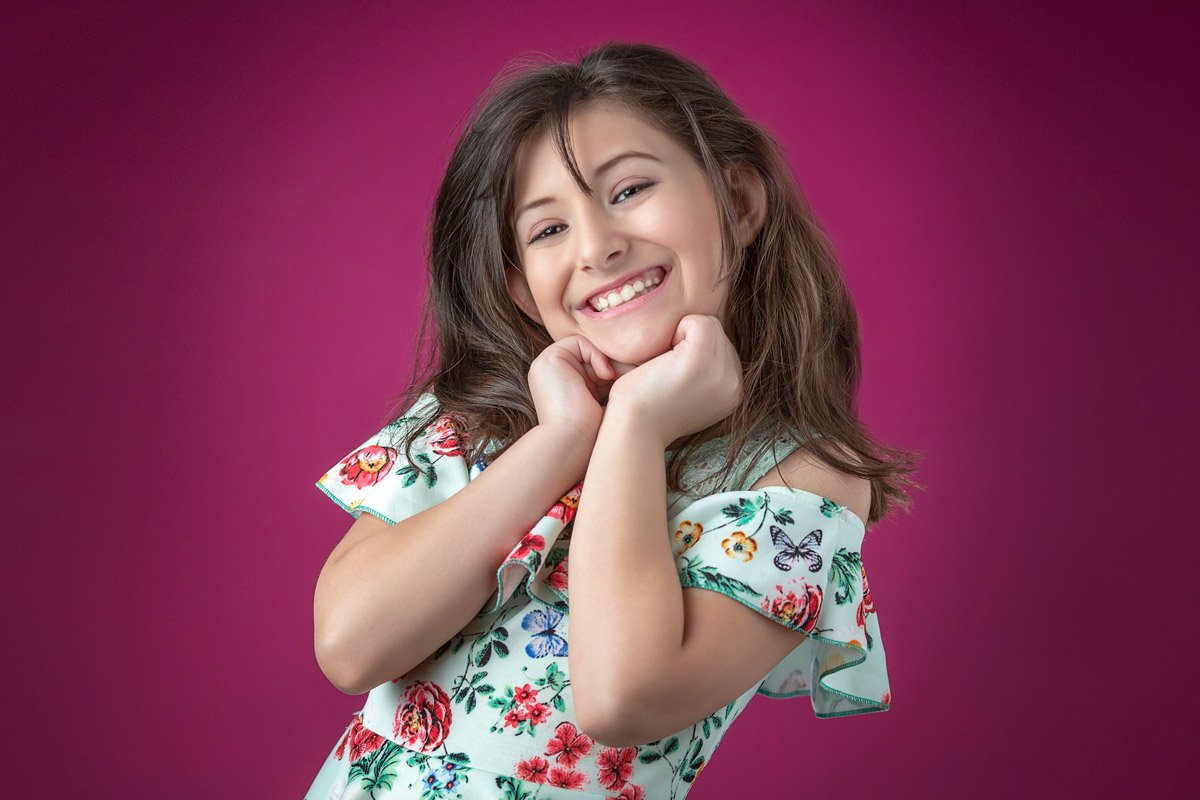 Kids Photographer
Child Portrait Photography Sessions
Being a kids photographer is ALWAYS fun! They are always awesome to work with and make every session an absolute delight.
Kids love being the center of attention. Sometimes they need a little confidence boost to start working at it, other times they need to be calmed if they are bouncing off of the walls. Either way, being a kids photographer is a pleasure, and every experience is memorable.
Are you preparing to send photos of your child to a modeling agency?  Or, have they been accepted, and you now need to produce a comp card? Well, I hope that you are in the right place.
Of course, the only way to get great kids photos is to gain their trust and attention. There is a little bit of skill involved in that, for sure. Someone in my life used to call me "The Child Whisperer" because I was always able to get onto the same level as the children I was working with. And it makes a huge difference if you can make child photography interesting for the subjects.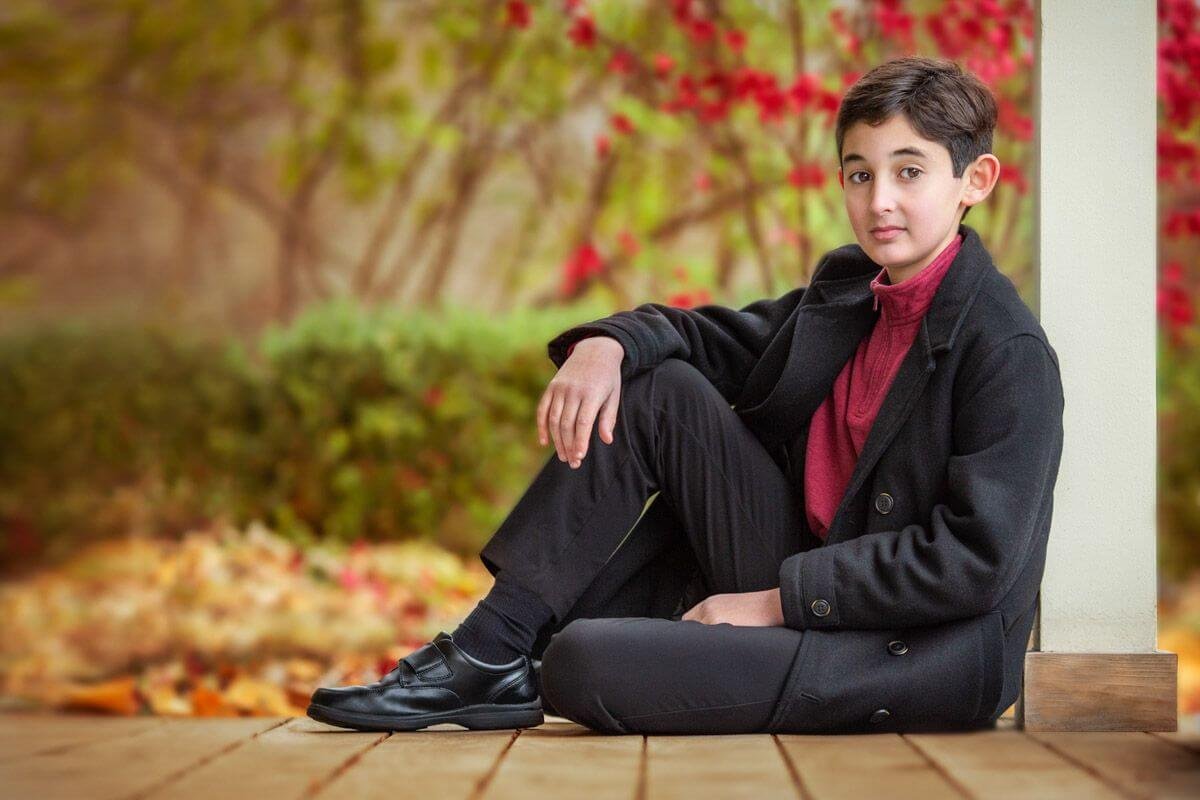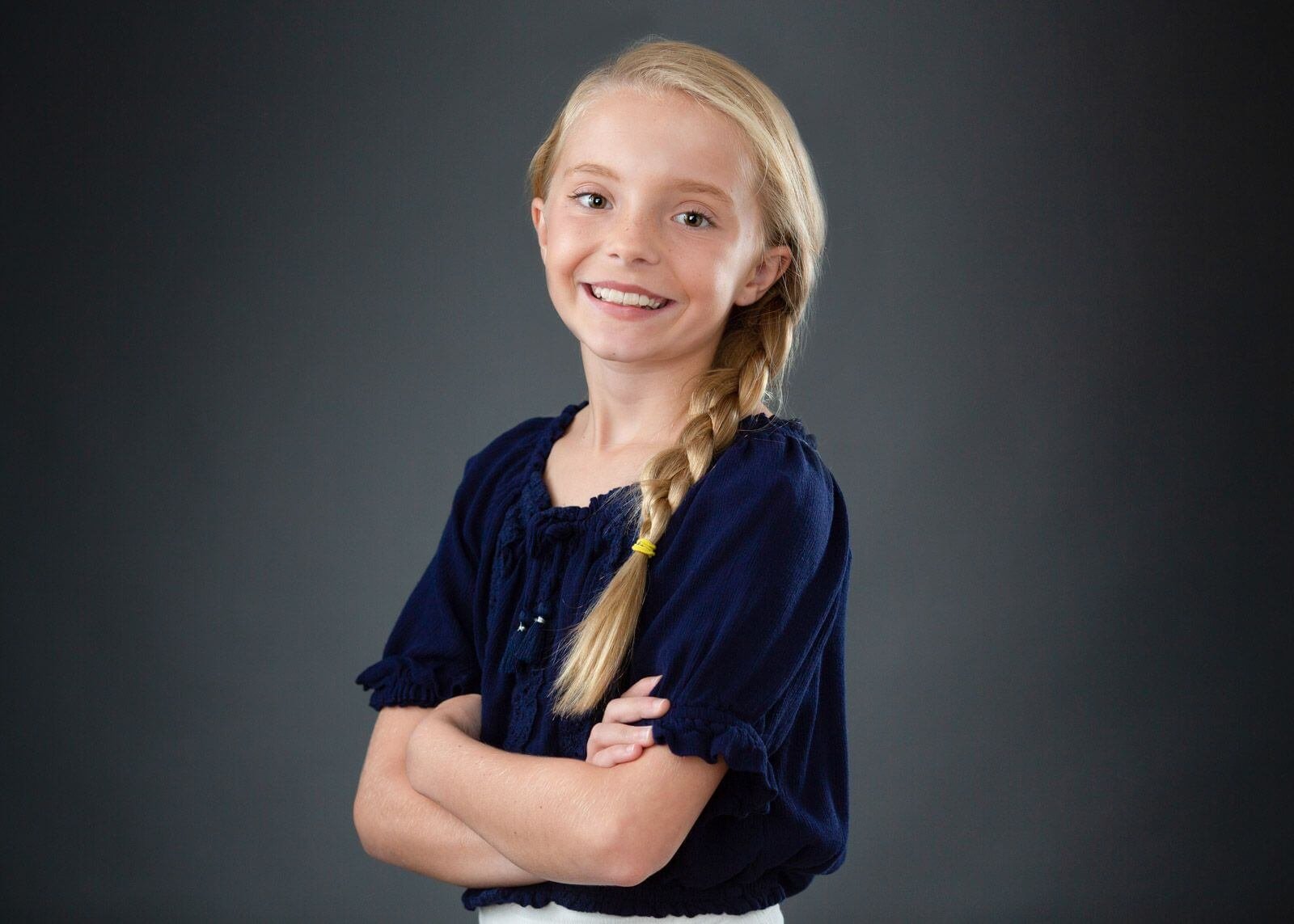 Child Photography
As any kids photographer will tell you, the younger your kids are, the more likely we will be flying by the seat of our pants. It's just not possible to execute a plan with little ones, they have plans of their own!
If it's family portraits, we will always be getting down to bribery to get the result that we want. Even older offspring will start to play up after a very short period of time.
One thing I have learned as a kids photographer is this – get the important shots, especially group shots, first. If we have the special photographs in the can, if things go south it won't be disastrous.  Once we have the family portraits, if the little ones start running amok, that's the time I can grab some candids. And those can be awesome.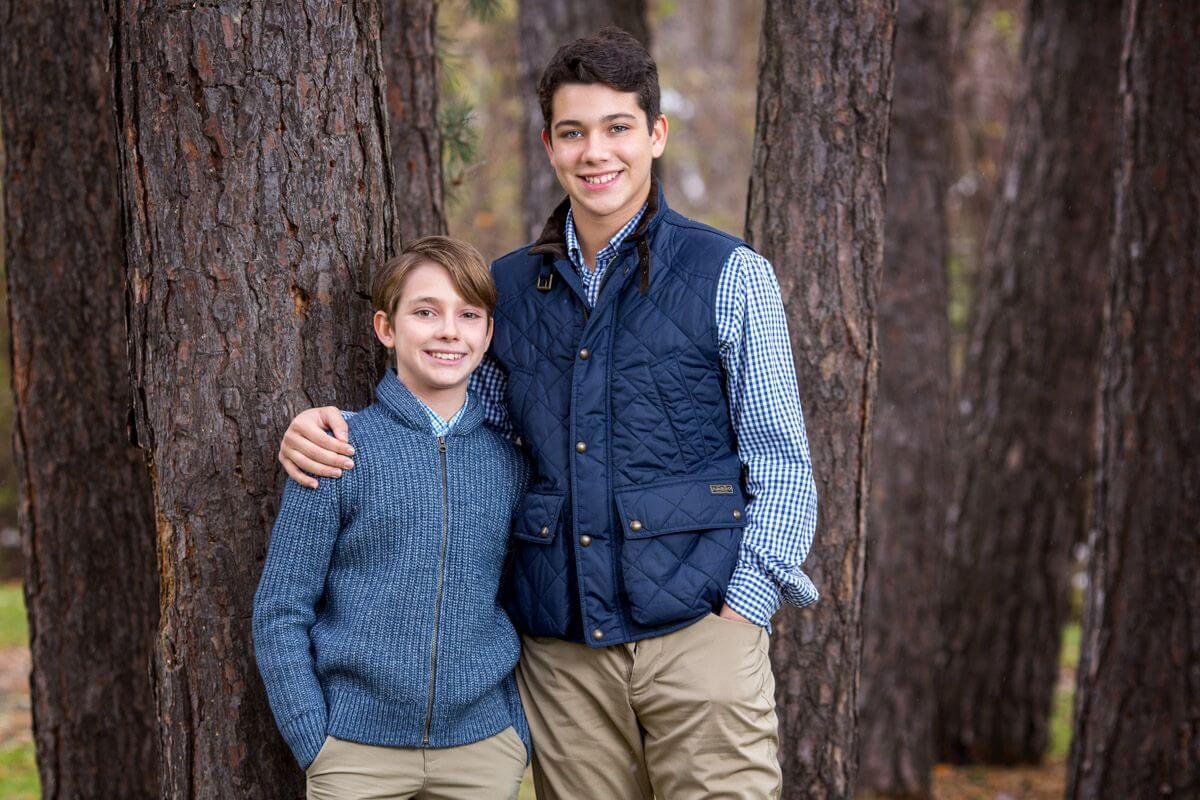 Studio Or Location – What's Best?
The age of our little models can have an effect on the best location. If they are full of beans it may be better to go to a park and let them burn off a little energy first before getting into your photo shoot. At that point I, or another kids photographer if you have not booked me, can get to work on your portrait photography.
A studio may be a little more boring for really young kids. Older children, now that's a little different.
As children get older, they start to become a little more confident and self-aware, especially girls.  They often want to be models and will pose all day long for the camera. For a kids photographer, this is where you can really get some beautiful images, and the photos can really shine.
The big benefit of the portrait studio is we are not at the mercy of the weather, and we can work even in the dead of winter. And as a kids photographer, a warm environment is much, much better. Lighting is much easier to control too. There is more scope for props and you might decide that you want a fine art style of family portraiture.
Should Kids Wear Make-Up?
This is a very personal choice, but if it were my choice, the answer would be no. Sometimes people arrive with makeup on a toddler, and something just doesn't fit, there's a disconnect. To me, it just doesn't seem right, not from a moral standpoint, but from a visual one. To make matters worse, it looks heavier on camera.
As children get a little older some blush and maybe eye enhancement does go a long way. Again, not too heavy or it will look just that.  Go for a very natural look. Again, this isn't a personal issue, I just know that makeup on really young kids looks out of place in a photograph.
Should I Bring Props?
If your child has something special, something that is identifiable specifically to them, bring it.  Even if we don't use a prop, at least we have the option.
An older child who plays an instrument, say a violin, should bring it. A younger child may have a specific soft toy that they can't fall asleep without. We should have that in some images. So even if it means having a box of stuff in your car, more choices are better than fewer.
What Clothing Will I Bring?
No matter where we photograph your session, a change of clothes is highly recommended. If you want a dressy and casual look, start with dressy. Then it's easy to go down to casual.
As a kids photographer, I can't emphasize this enough – bring options. Something might not look right, or get a stain, and whatever might go awry does. So have options.
You might want to bring clothing with muted plain colors so that the clothes are not the feature of the images. Then we can do some shots with bright and exciting colors. And if there is something way out there … let's do that too.
Hats can be fun, and so can scarves, canes, a boa, and denim pieces, the options are endless. Bring all you want to bring, lots of clothes can lead to lots of posing.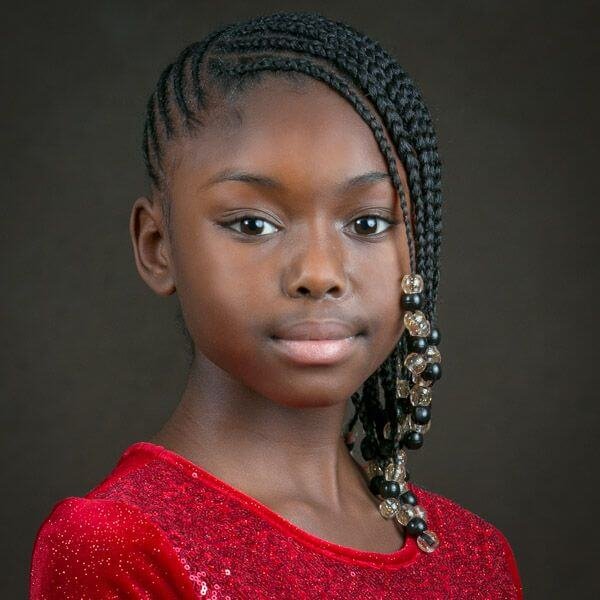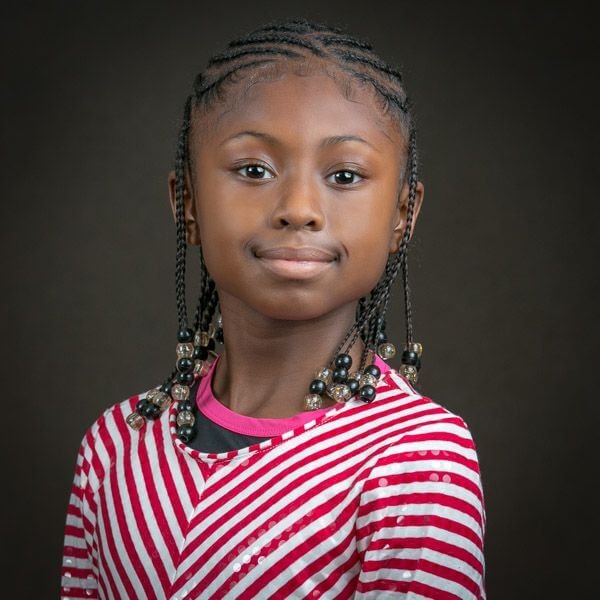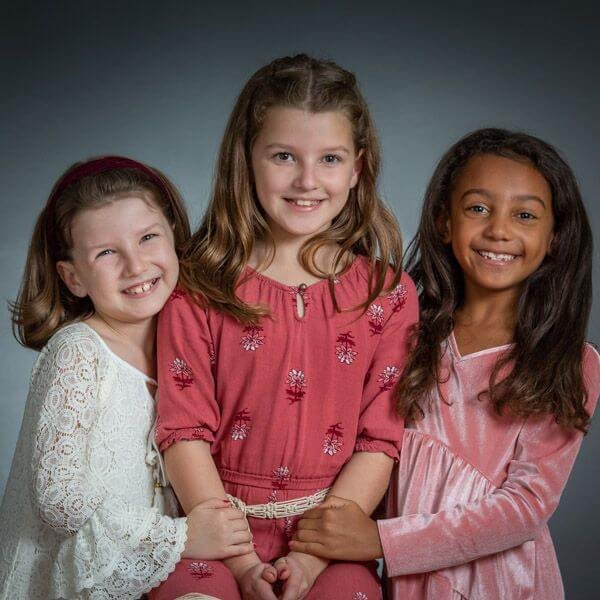 I'm A Kids Photographer, Not A Newborn Photographer.
A kids photographer is not the same as a newborn photographer, this is a very specialized part of this business. This is a service that I do not offer. There are many people better placed to help you in this area than I am.  If you need help finding the right person, please reach out. I'll be a kids photographer and leave the newborn folks to do their very awesome thing.
Can I Be Your Kids Photographer?
Now that you have read my musings and viewed my works as a kids photographer, hopefully, we can work together on some studio or natural light photography.
And if your friends say they are looking for a kids photographer, maybe you will say, "I know a guy …"
Thank you for reading my page.