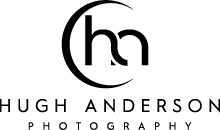 Boudoir Photography
Feel Empowered, Sexy and Unstoppable!
Have you been thinking about a Boudoir photo session? For someone special, or just for you?
As time passes, life can knock us down a little. Or a lot. Stepping out of our comfort zone, enjoying a little pampering, and producing the best images that we have ever had of ourselves is hugely inspiring. It doesn't matter if you are 25 or 65 – you are beautiful. Own it.
Often brides looking for a wedding photographer discover Boudoir shoots. Then they decide to order a surprise book, or some prints for that special person in their life. However, it can also simply be a set of images that you wants for yourself. To capture a time when you feel good about yourself, sensual, confident, and beautiful. Gorgeous photographs to look back on as time passes by.
Feeling a little nervous? That's perfectly natural. Once a photo shoot gets going, and this applies to most photo shoots, you will start to relax. A good photographer creates a feeling of confidence, in a safe and comfortable environment. A quick glance at a couple of your images on the back of the camera, and you will be inspired!
All Communications Are Strictly Private.
Get In Touch
Just What Is Boudoir Photography?
First, Let's Start With What It's Not.
It's not a professional model in a swimsuit. It's not a portrait with just a little less clothing, and a little more skin. It's definitely not glamour photography. And it's not simply a girl wearing lingerie, like a
Victoria's Secret
model.
The word Boudoir describes a woman's bedroom, or private sitting room. Actually, it originally describes a place to sulk, a sulking room. But of course we wont have any sulking during your session, it will be all fun! Seriously, I promise not to sulk.
Today, in photographic terms,this is what it is.
It's a woman being photographed, in a bedroom type setting, having had no experience in being photography partially, or completely, undressed. It's a peek into the private space of a likely shy and nervous subject, with a view to producing sensual imagery. It's not supposed to showcase a professional model, but rather an every day girl, in a very personal space. And in a very personal state of undress.
Yes, lingerie often completes a very sexy look, though it can just as easily be a bed sheet that protects the modesty of the sitter, as well as creating sensuality.
Your Boudoir Location
The Location Really Sets The Scene.
Although the entire focus of an image is on you,  it's also great to have a good scene to work with for shots that are pulled back, wider viewpoints.
Look at the shot at the top of the page. Because it is a close shot, there are no distinguishable surroundings, and that keeps the focus on the subject. But wait, there is a purple section of the couch in view, and that certainly does add something to the overall feel of this Boudoir photograph.
So even with close up images, the surroundings matter somewhat.  In a wider image, the room really matters. You may have a beautiful bedroom set that you would like to be photographed in, and that's perfectly fine. You could also elect for a studio set, though this will not generally be an entire room.
More commonly, you would go with a hotel room. It can be a small comfortable space, or a larger, more grand affair. That's entirely up to you, and how much you want to invest in your Boudoir photo session. A room with a grand ornate bed is fantastic. Or perhaps a beautiful, large bath.  That can really open up possibilities.
It also depend on the style of Boudoir shoot you would like – traditional, modern, light and airy, etc. There are a few things that should be discussed before your Boudoir shoot date arrives.
Your Safety.
Your Safety Is The Number One Priority.
Boudoir photo sessions can be in homes, hotels, or anywhere a person chooses. As a male photographer, I will never spend any time alone with you during a Boudoir session.  Either, you will have brought someone with you as a chaperone, and/or I will have a female assistant on site.
Your session needs to be fun, relaxing, and a pleasant experience for all involved. Above all, you need to both be, and feel, completely safe. As well as the obvious requirement that you feel safe, the final images will reflect your mood. Safe is good! 
If you have any specific requirements in order to feel comfortable, please discuss this prior to your Boudoir shoot. This is a very important topic, please don't hesitate if you would like to make any requests, or have any questions.
Privacy
Your Privacy Is Paramount.
This page isn't stuffed full of Boudoir images because they are usually a private affair, and even though we have the express permission of many people to display their photographs, I feel that this a very private thing, and so I don't post much. There has to be something of course, a teaser image as it were. That's exactly what is shown at the top of the page.
If you would like to see more, you can of course do so during a consultation.
Having a "private photographer" as it were is important to many people, and I will always respect your privacy.
Pricing
Boudoir prices vary depending on your requirements.
Like all things, it depends on what you want to take home at the end of it all. Expect prices to start at $300 for the session, excluding any room cost which can vary depending on your choice of hotel, if you decide on a hotel.
There are many other options, hair and make up, an album, prints, etc. It is highly recommended that you have hair and make up services, your results will be so much better.
We realize that this can be a delicate subject, so please feel free to reach out with any concerns, your communications will always be in the strictest confidence.
Get In Touch